IKEA are renowned for their unique and exciting in-store experience. Who hasn't gotten lost exploring their carefully curated maze of furniture, home goods, and replica rooms? Back in 2011, they took the idea of experiential retailing to the next level by hosting a sleepover in their Essex, UK store for 100 lucky customers. The concept was a fantastic example of a brand leveraging social media to listen to their consumers, originating from a Facebook group titled 'I wanna have a sleepover in IKEA'. Of the 100,000 people in the group, the furniture retailer then randomly selected 100 lucky winners – granting them a memorable and totally unique experience at zero cost.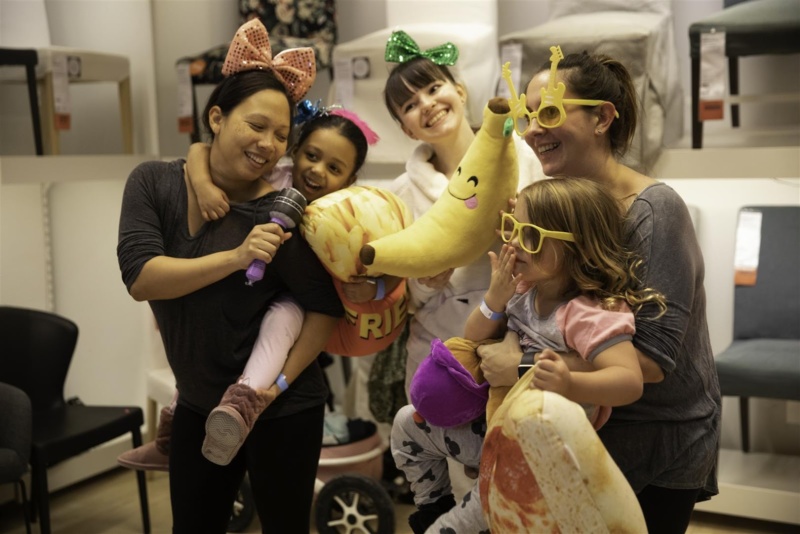 The sleepover of a lifetime
IKEA went to great lengths to ensure that this wouldn't just be your average sleepover, taking the opportunity to fully immerse the participants in their brand experience. Upon arrival at the store, they were taken through a series of steps that allowed them to personalise their experience by selecting beds, pillows, and bedding from the IKEA catalogue and building their sleeping arrangement themselves. Guests were also gifted goodie bags containing sleep masks, snacks, towel, and slippers, and served cocoa, cakes, and non-alcoholic mulled wine from the cafe. IKEA even offered entertainment, treating guests to a playing of 'Monsters Inc' and a bedtime rendition of Goldilocks and the Three Bears read by reality-TV figure Sam Faiers.
In a clever touch, IKEA hired a sleep expert to offer tips on getting a satisfying sleep. Not only does this create a positive brand association in the minds of guests who are receiving valuable information free of charge, but it also influences consumers' purchase decisions when choosing a mattress or bed – positioning IKEA as an authority and at the top of the consideration set in the process. By allowing participants to explore their range of bedding products to find the perfect fit, IKEA encouraged additional purchases during and after the event. Today, bedding sales have risen to become their most popular category.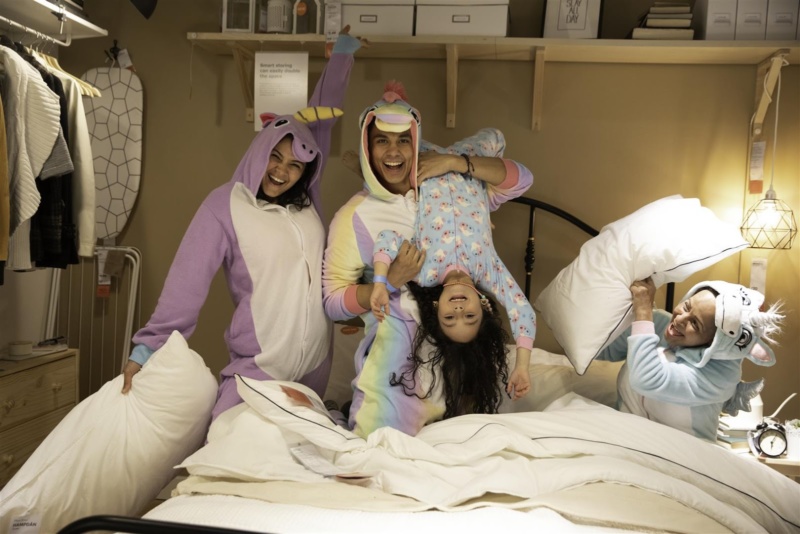 Promotions and publicity
IKEA promoted their Essex sleepover with a fully integrated campaign that ran before and after the event. At the core of the campaign were videos sharing the unique experience across social media – the Facebook campaign reached 23,000 people on top of the original 100,000 that started the group. Even more incredibly, the event was the subject of over 330 editorial pieces – now that's a lot of free publicity!
IKEA has since held sleepovers in locations across the UK, US, Canada, Sweden, and Australia. Consumers are going crazy for the chance to win an overnight stay at the furniture store – over 1,500 guests attended an IKEA-run event in Canada with activities including yoga, meditation, and a talk from a sleep expert, with 160 of them winning the chance to spend the night.
'Swede Dreams'
As of a couple of days ago, fans can now enter to win a spot in the recently announced 'IKEA Swede Dreams Takeover' taking place instore at Costa Mesa, California and Brooklyn, New York on World Sleep Day. There'll be yoga sessions, sleep workshops, and even classes on how to manage closet storage. Of course, a lucky few will also win the chance to fulfil their dream by staying the night.
Overall, this is one of our favourite brand experiences – and one that has been very successful for IKEA. Its an incredibly clever experiential marketing strategy that immerses consumers in their unique brand experience and products while gaining press coverage for the brand worldwide.
Other retailers, take note – experiences like this are the way of the future, and exactly what consumers are seeking in 2020. Watch a video recap of the first sleepover at IKEA here.
Retail Store of the Future
We recently commissioned a report on global retail trends and the evolution of shopper behaviour to identify the essential strategies retailers need to implement to thrive in the coming decade. Download the free report below!