CMO's are cutting back on marketing for two main reasons – to save money, and out of fear of offending people in this sensitive environment. However, according to an Edelman survey of over 12,000 consumers in 12 countries, this time of crisis is when customers need you the most.
Your response to this pandemic will define how strongly your brand emerges from the other side. So for those deliberating the correct marketing strategy for getting through the COVID-19 pandemic, here is what customers want from your brand in the coming months.
Solutions and reassurance
Despite what you may fear, customers do want to hear from your brand. However, it's crucial that you adjust the tone, content, and message of your marketing to reflect the current climate. A number of brands have been criticised for over-promotion and hard-selling in a time where many people are dealing with the real consequences of economic uncertainty. 
Survey responses indicated that customers want to see messaging focused on providing solutions and reassurance rather than pushing products. Brands should work on how their products and services can be applied to alleviating the suffering caused by the pandemic, and communicate this to their audience.
Nike provided a good example of this, cleverly flipping their brand storytelling to communicate a 'stay at home' message that promotes public health and safety. Their new ad copy provides an on-point call-to-action that doesn't stray outside of their messaging, reading "If you ever dreamed of playing for millions around the world, now is your chance: play inside, play for the world."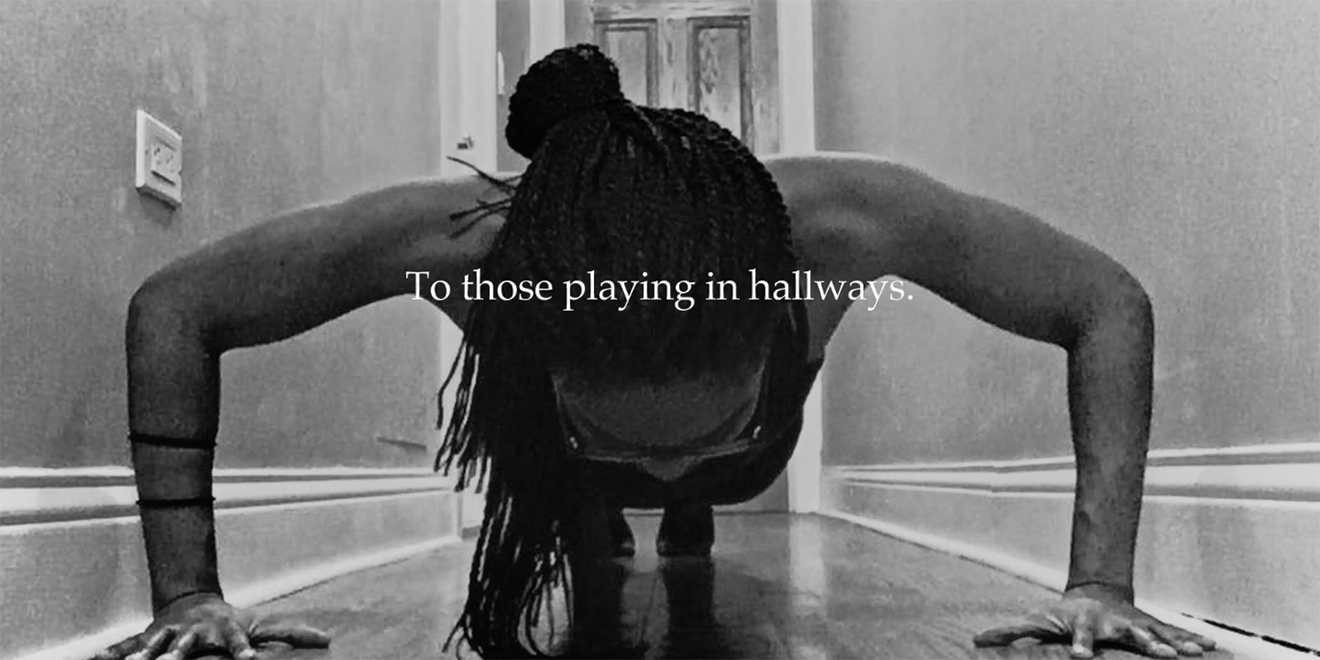 A trusted partner
If you've successfully built a loyal customer base, they should consider you a trusted partner. Brands have a powerful platform for enacting change and communicating vital information – and as a result, customers will also view you as a critical partner to governments, NGOs and not-for-profits in finding solutions to this problem. 
"63% of those surveyed believe that their country will not make it through the COVID-19 crisis without brands playing a critical role in addressing current challenges and 55% perceived that brands were responding more quickly and effectively to the pandemic than their government was."
This demonstrates the faith consumers place in brands and emphasises how important it is that your company steps up to meet this challenge. Brands should use their leverage and power to assist people in ways that governments and public sector organisations may be unable to.
Authenticity & accountability
Consumers also warned against brands attempting to take advantage of the crisis to sell products or earn public favour. While some may be tempted to exploit the situation, today's customers are far more sceptical, informed, and discerning of marketing materials. If you choose to use marketing to promote an initiative or message, you have an obligation to follow through  – or they will hold you accountable.
The Special Envoy for COVID-19 for the WHO, Dr David Nabarro, says that "brands must strive to be authentic, accountable, and audacious in their communications. They should lead where they can and work together with NGOs and governments, recognizing that they have the capacity to jointly enact solutions."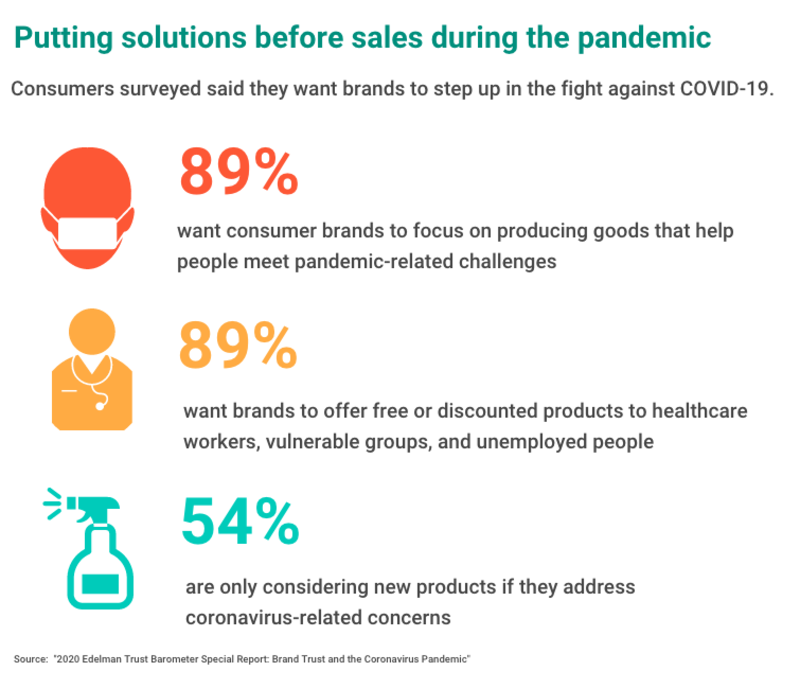 People over profits
Of the 12,000+ consumers involved in Edelman's survey, 71% stated that they would no longer trust brands who placed their profits before people during the crisis. A further 90% believed that brands should strive to do right by customers, employees, and wider society, regardless of the cost. Those who fail to do so risk alienating their customer base and suffering longer-term ramifications. 
How should brands shift their marketing through the crisis?
Business owners, CMO's, and CEO's should be asking themselves – how can our brand shift our marketing strategy and use the resources at our disposal to help those affected? While these customer expectations may appear daunting, Dr Jill Avery (Harvard Business School) and Richard Edelman (Edelman) have identified a number of ways that brands can help during a crisis:
Leverage your platform to communicate helpful and reliable information about how best to combat the crisis. People are constantly looking for brands that they can trust during this period of uncertainty – show them the steps you are taking to help.
Offer free or low-priced products
A number of leading companies have committed to offering free or discounted products or services to critical groups such as healthcare workers or people made redundant to alleviate the effects of the pandemic. Consider starting an initiative like Marriott's and Hilton's 'Hotels for Hope' program, which offered free rooms near medical facilities to healthcare workers.
Shift offering toward goods that help fight the crisis
P&G has led by example on this front, using its factories to produce masks and hand sanitizer to meet the rising global demand.
On the marketing front, brands should adjust their approach to tell authentic, compelling, and reassuring stories that offer hope in the current climate. This means using your platform to bring people together to mitigate the effects of social distancing by emphasising values of community, empathy, and generosity. 
For example, Chipotle hosted Zoom hangouts where 3,000 fans could mingle online with celebrities. Snapchat's 'Here for you' campaign curated mental health resources aimed at caring for its community of teenagers and young adults.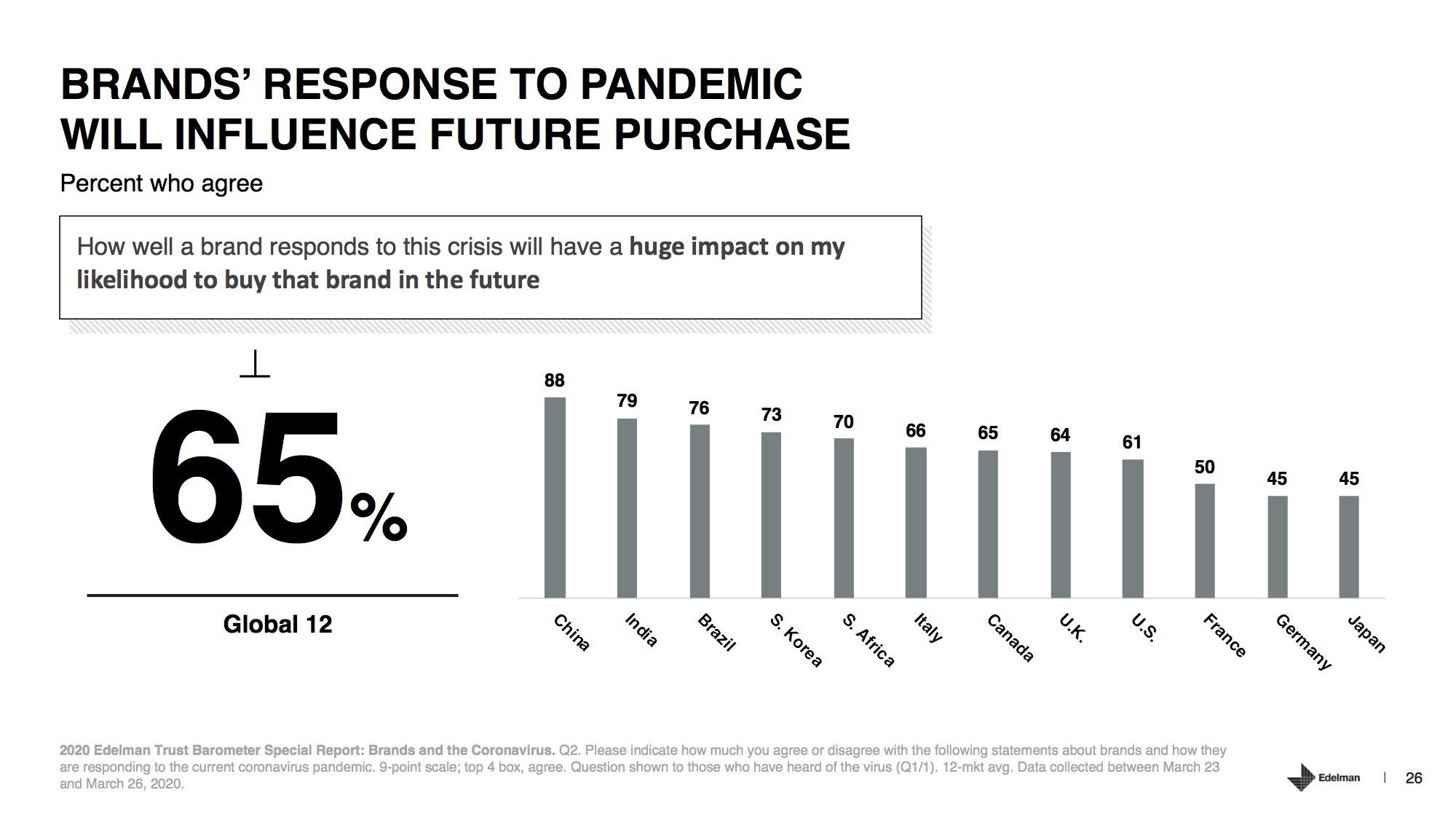 Fulfilling your duty as a brand
Today more than ever, brands are entrusted with significant social responsibility. In times of crisis, it is inevitable that your customers will look to you for assistance, advice, and most importantly, action. 
At Davidson Branding, our mission is to work with brands that do good. With so many brands 'going quiet', now is the time to use your platform to build loyalty, awareness, and most importantly, lead your customers through these trying times.
In an effort to help, we'd like to offer you a strategy call with our Managing Director, Grant Davidson. Having led our company through three prior recessions over almost 30 years, Grant has the experience and knowledge necessary to identify exactly what your customers need to hear from you, and how to communicate it. Of course, this call will be free of charge.