Domestic travel is set to boom
While many Australian businesses in the tourism industry may have fallen on hard times, recent research suggests that there is a significant light at the end of the tunnel. An April report from IZEA indicated a large spike in consumers researching future holidays, and Donna Foster of Regional Tourism Australia has stated that there is great optimism within the tourism industry that the international travel bans will promote a resurgence in domestic tourism in regional Australia.
"Australians are massive international travellers and with that off-limits for the foreseeable future, it makes sense for Australians to tick off items on their bucket list and to think about undertaking trips that may not have been on their agenda before," says Australian Senator Simon Birmingham in response to the gradual loosening of interstate travel restrictions.
This sentiment was backed up by an April survey conducted by CIT Group, which found that 58 per cent of Australians planned on taking a domestic holiday as soon as restrictions subsided – up from 39 per cent in March. Moreover, when asked what they planned to spend their money once coronavirus passes, 42% stated that they intended to book a domestic trip. CIT Group Managing Director of Research & Campaigns, Catherine Douglas, believes that this represents shifting priorities, as domestic escapes that offer an opportunity to spend time with friends and family become more aspirational.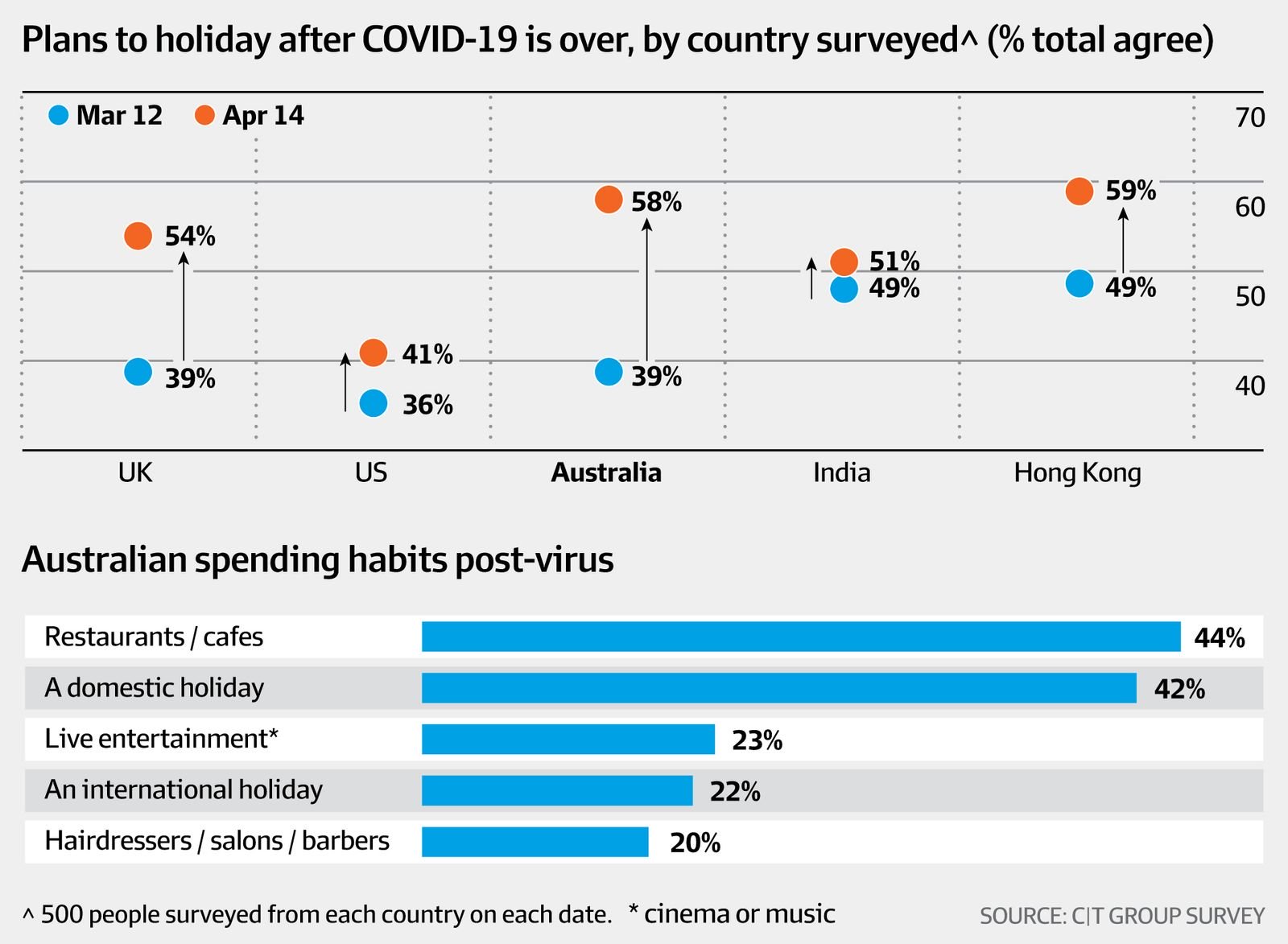 The international travel ban and growing 'cabin fever' gripping Australians have combined forces to spell good news for domestic tourism and destinations – but they must be prepared to capitalise on this consumer intent.
Prepare for fierce competition
The prospect of an influx of visitors should be exciting, but businesses should prepare for increased competition as their peers look to rebound financially and win back their share of wallet. Destinations should ensure that when consumers do start researching their next getaway – and there will be a lot doing so – they have put themselves in the best position to win tourism – and this starts with a compelling brand.
"With global events cancelled, non-essential travel restricted, and holiday-makers having to self-isolate at home, many more businesses within the travel and tourism industry are likely to find themselves in jeopardy. But while most brands are sitting tight, it's no longer a case of keeping quiet and hoping everything will blow over, and many are now being proactive about communication and how they update consumers on the situation."
– EConsultancy
Once travel bans are gradually lifted, consumers will have thousands of cities and places competing for their patronage. In the preceding lull period, destinations should be proactively taking steps to hone their offering and strengthen their brand in what is soon to be a hyper-competitive sector.
The power of a strong destination brand
A compelling destination brand provides the foundations for the successful growth of any place or city, and will never be more important than in post-coronavirus Australia. A destination brand has the power to:
Ensure your destination is recognisable
Establishing a powerful destination brand is essential while Australians are still in research mode. Destination brands should be instantly recognisable to consumers, clearly communicating a place's strongest and most unique assets to distinguish it from competitors in what will be an extremely cluttered market.
Build an emotional connection
Interestingly, numerous academic studies have shown that choosing a holiday destination is an emotional decision rather than a rational one. A destination brand's power lies in its ability to leverage the unique characteristics of a place in a way that appeals emotionally to the target audience. It is a proven mechanism for instilling desire within the consumer by communicating an experience that no other destination can offer.
Take Paris, for example – the city has become a must-visit destination in large part due to the emotional appeal of its reputation as the 'City of Love'. While not every destination can be Paris, each one possesses unique characteristics that can be leveraged to build an emotional connection with potential visitors.
While most of Australia is in the research stage of the purchase process, destinations must ensure that their brand is both memorable and visible. This can be achieved by initiating a new brand communications strategy like Tourism Australia's 'Live from Aus' campaign, which aims to take advantage of a captive audience at home during the lockdown, where live content across social media has tripled and television viewership is up 11 per cent in April.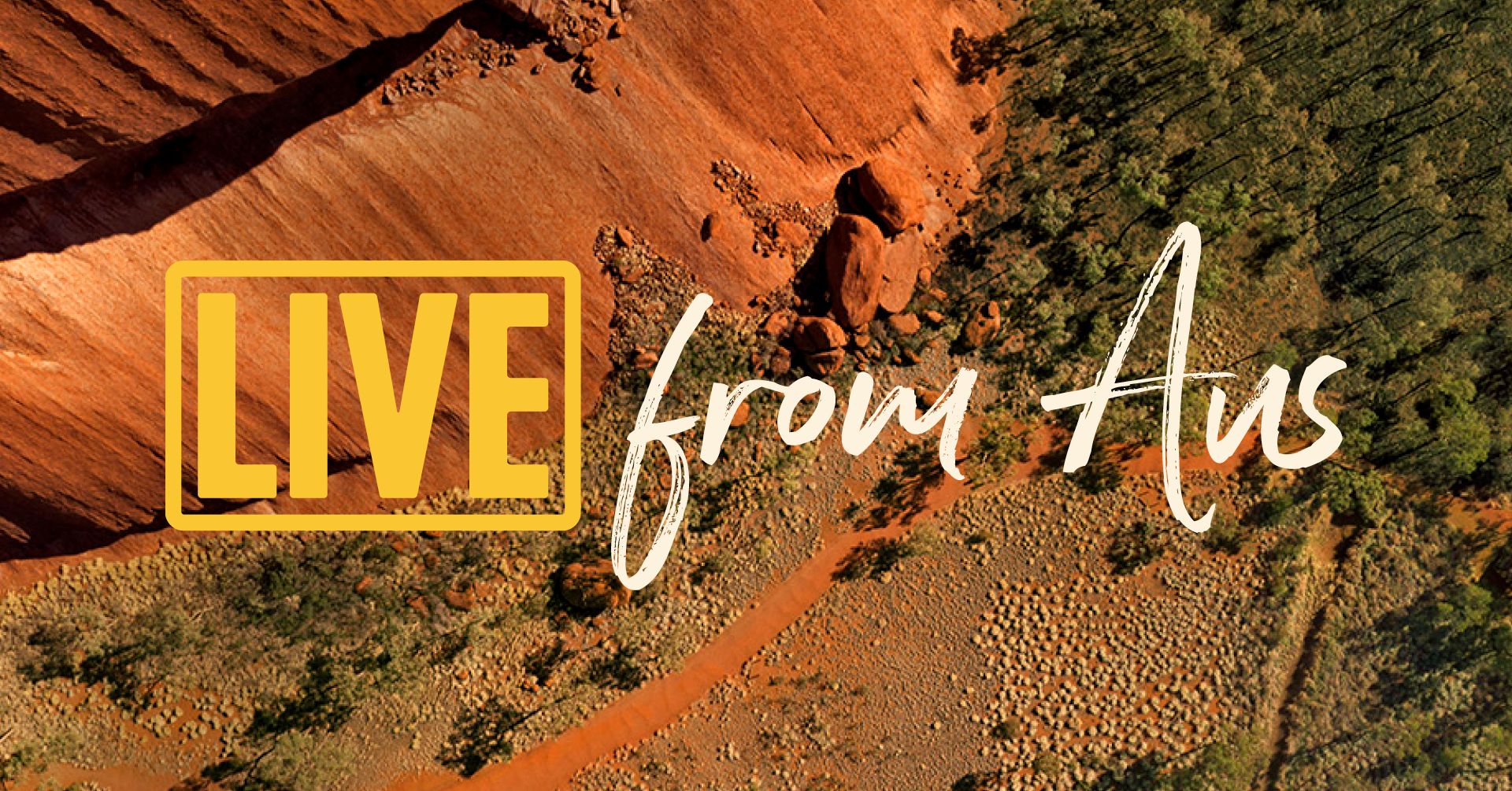 "Our marketing job right now is about keeping Australia front of mind for travellers by using this enforced period of self-isolation to engage with people in their living rooms, feed their escapism and inspire them to travel once again once restrictions start to lift", says Managing Director Philippa Harrison.
"While certainly people can't travel now, they can certainly dream and plan for those holidays to come," she continued.
Of course, your communications strategy must be underpinned by a compelling brand that drives awareness and audience recall. Without a memorable and engaging brand, even the most beautiful and unique destination risks being lost in the noise as competitors rush to make their case for Australians' next adventure.
Position your destination for sustainable economic growth
While the effects of coronavirus have been testing for the travel industry, small businesses should be excited at the prospect of a local-led rebound. Destinations that take steps to improve their brand, build a strategy based on emotional appeal, and continue to engage with their audience throughout the crisis will be the first to recover and thrive once restrictions lift. Taking this opportunity to build a powerful destination brand will not only position places to capitalise on Australia's increased domestic travel intentions, but also drive revenue, market share, and sustainable economic growth into the future.
For a step-by-step strategy to positioning your destination as a must-see tourist hotspot post-lockdown, download our recent whitepaper '7 strategies behind the world's most successful destination brands'.